These gardens were just opened on 26th June 2015 in Tramore of Waterford City and County, Ireland. It was here that Hearn often visited as a boy with his grandaunt Sarah Brenane, and where he often listened to many Celtic folktales and legends. The landscape consists of nine subdivisions that express each phase of Hearn's life. Visitors will see clearly that these are not simply Japanese-style gardens. They are Irish-born gardens inspired by the spirituality of Hearn's Japan.
Delegates from Japan and other countries will visit these gardens during the "Lafcadio Hearn Gathering in Tramore" to take place during the "Open Mind of Lafcadio Hearn" event this coming October.
---
Welcome Reception invited by Waterford City and County Council hosted by the Mayor of Waterford
date: Friday 9th October, 7pm
venue: Waterford City Hall, Waterford
---
Unveiling of a "Relief of Koizumi Yakumo" presented by Matsue City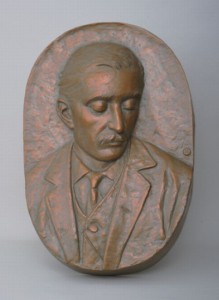 date:
Saturday 10th October,
11am
venue:
The Lafcadio Hearn Gardens
, Tramore
Matsue City of Shimane Prefecture was one of Hearn's favorite places in Japan. While it has maintained the Lafcadio Hearn Memorial Museum since 1933, it has continually focused on his legacy as a cultural asset for regional growth and development. From the very beginning Matsue City has taken a lead role in the delivery and expansion of "The Open Mind of Lafcadio Hearn" exhibition to several global venues. It will donate a "Relief of Koizumi Yakumo (Lafcadio Hearn)," produced by Minoru Kurasawa in 2010, to the Lafcadio Hearn Gardens in the spirit of international friendship.
---
A Small Exhibition on "Lafcadio Hearn: from Tramore to Matsue"
date: Saturday 10th—Sunday 18th October
venue: Upstairs Gallery, Tramore Coastguard Cultural Centre, Tramore
Tramore is planning to establish an information centre for visitors and residents. As this occasion happens to correspond with the visit of a Japanese delegation, sponsors and supporters will display photographs of Hearn, his family, and Matsue City, as well as Lafcadio Hearn's books.
---
Japanese Tea Ceremony & Workshop
date: Saturday 10th October, 4pm
venue: Tramore Coastguard Cultural Centre, Tramore
instructors: Sachiko Nakamura and Makiko Nakamura
---
Mami Yoneyama Organ Recital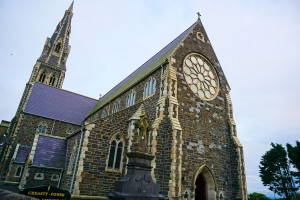 date: Sunday 11th October, 11.15am—12pm
venue: The Holy Cross Church, Tramore
The renowned organist Mami Yoneyama of Matsue City, Japan will perform a concert dedicated to Lafcadio Hearn at the Holy Cross Church, which is the final resting place of his grandaunt, Sarah Brenane.
Mami Yoneyama
Organist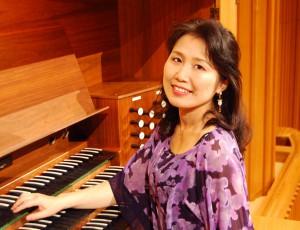 Yoneyama majored in sacred music and pipe organ at Elisabeth University of Music in Hiroshima. In 1986, she was employed as the house organist at the Plover Hall in Matsue. Her case is known as the first employment of an organist in public halls in Japan. Since then, she started to hold organ concerts frequently and be active in diffusing organ music.
She kept studying at the organ academies not only in Japan, but Switzerland, France, Spain, and the United States. In 1998, she further studied in the continuing education course of New England Conservatory, Boston.
She has held more than a hundred regular concerts at the Plover Hall as both a soloist and an ensemble player. Besides, she is challenging to collaborate with other kinds of artistic expressions, hold workshops to activate the five senses of children, and plan concerts especially for small children. She is continuing to produce multifaceted musical spaces with flexibility.
---
organized by The Lafcadio Hearn Gardens
co-organized by Embassy of Japan in Ireland, Sanin Japan-Ireland Association
sponsored and supported by the Tramore Development Trust, Waterford City, Matsue City, Embassy of Ireland in Japan, Lafcadio Hearn Historical Centre, Furyudo, Nakamura Chaho, The Koizumi Family
---
The Lafcadio Hearn Gardens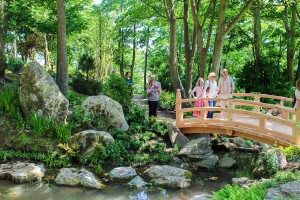 The Meeting Place, Lower Branch Road, Tramore County Waterford, Ireland
telephone: 051 338571
opening hours: Thursday—Sunday 11am—5pm