duration:
Wednesday 7th October, 2015—Sunday 3rd January, 2016
venue:
The Little Museum of Dublin
, Dublin
A special exhibition entitled "Coming Home—The Open Mind of Patrick Lafcadio Hearn" will be held here with the goal of welcoming the Irish writer Lafcadio Hearn back to his hometown of Dublin, Ireland. Although there is a greater global recognition of his literary accomplishments today, he is still relatively unknown to many of the Irish public. In order to realize this exhibition, the Lafcadio Hearn Memorial Museum of Matsue City in Shimane Prefecture, Japan will loan approximately a dozen items to be displayed abroad for the first time. This will serve as a venue for the public to experience "The Open Mind of Patrick Lafcadio Hearn" through the opportunity of viewing first editions of his major works with displays of majestic artwork and imagery along panels that will trace his life story.
* Introductory lectures about Japanese Culture and workshops for children by Prof. Bon Koizumi, great-grandson of Lafcadio Hearn, and other academics are planned for the opening event.
curated by Simon O'Connor & John Moran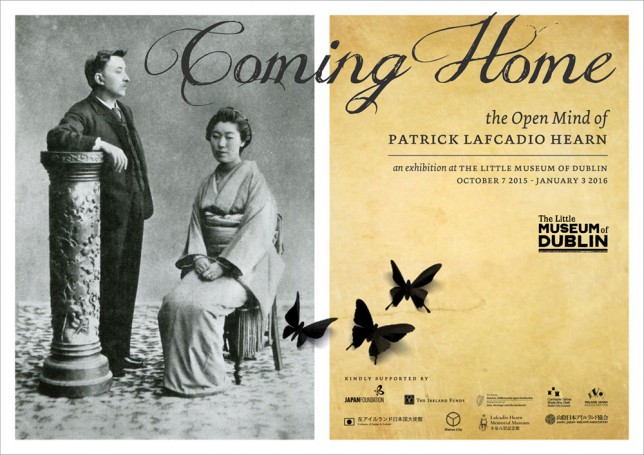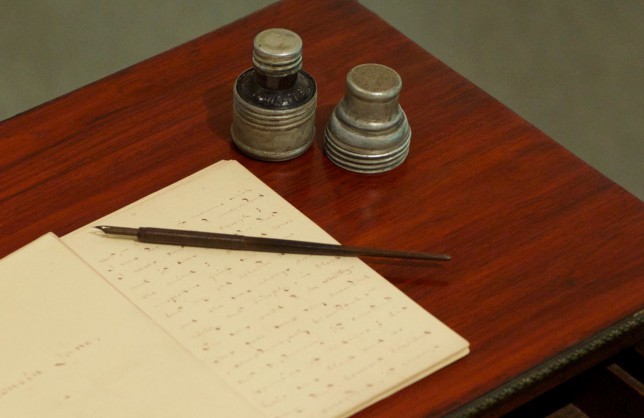 ---
Opening Ceremony
date: Wednesday 7th October, 6pm
venue: The Little Museum of Dublin, Dublin
Lectures & Music "Lafcadio at Home"
date: Thursday 8th October, 6pm
venue: The Little Museum of Dublin, Dublin
lectures by Bon Koizumi (Professor, University of Shimane; Great-grandson of Lafcadio Hearn), Paul Murray (Hearn Biographer), John Moran (Journalist, The Irish Times), Rodger Williamson (Professor, The University of Kitakyushu)
Irish harp by Junshi Murakami
A Performance on "The Dublin Haunting of Lafcadio Hearn" by Paul Murray
date: Wednesday 14th October, 7pm
venue: The Little Museum of Dublin, Dublin
---
organized by The Little Museum of Dublin
co-organized by Embassy of Japan in Ireland, Sanin Japan-Ireland Association
sponsored and supported by Dublin City Council, The Ireland Funds, Matsue City, Embassy of Ireland in Japan, The Koizumi Family, Takis Efstathiou, The Hearn Society, The Japan Foundation
---
The Little Museum of Dublin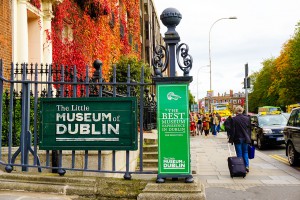 15 St Stephen's Green, Dublin 2, Ireland
telephone +353 1 6611000
opening hours: Monday—Sunday 9.30am—5pm; Thursday 9.30am—8pm
 

The Little Museum of Dublin – 15 St Stephen's Green, Dublin 2