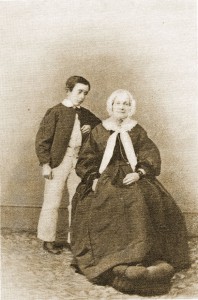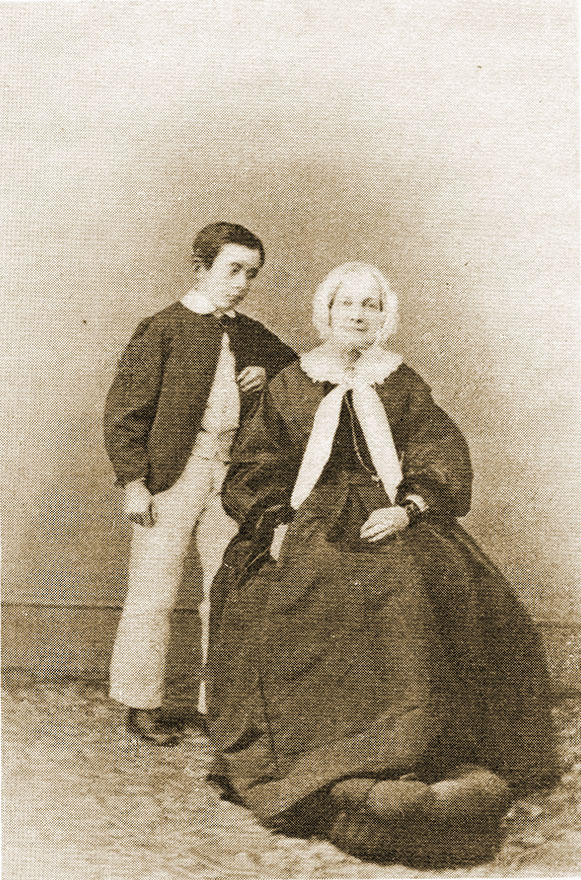 Patrick Lafcadio Hearn (1850—1904) spent the most formative years of his youth in Ireland from the ages of two to thirteen. After a life journey that crossed over half the globe and ended in Japan at the age of fifty-four, he left this world as the Japanese known as Koizumi Yakumo.
Patrick Lafcadio Hearn was born on the small island of Lefkada in the Ionian Sea, Greece, as the son of Charles Bush Hearn and Rosa Cassimati. When he was only two years old, he was brought to his father's native Dublin. However, a turbulent life awaited him beginning with the permanent separation from his beloved mother as a result of his father's transgressions. While he rebelled against his strict Irish Catholic upbringing, he came to fear the ghostly and the gothic, and fell victim to the unfortunate bankruptcy of his grandaunt that had raised him. At last, his separation from Ireland was clear when he ceased to use his given name of "Patrick" after his long journey across the Atlantic to the United States in 1869.
It is certain that he was haunted by these unfortunate circumstances and memories of his youth throughout his adult life. However, it is also certain that his Irish childhood experiences prepared the way for his acceptance and profound understanding of Japanese folk culture that would blossom as an author and journalist in later life. His vivid imagination that gave him these unique abilities and sensitivities had already formulated during the formative years of his youth in the cultural sphere of Ireland.
When he came to be raised by his grandaunt Sarah Brenane after the unfortunate separation from his mother in Dublin, Hearn would live a solitary life with his Irish nanny. Catherine Costello (or Ronane), a Connaught-born woman and native speaker of Gaelic, told him many ghost stories and fairytales. This was perhaps the beginning of his affinity for what is referred to as "Kwaidan" in Japanese.
After his arrival in Japan, Hearn became a prolific writer in and about Japan: his representative works are Glimpses of Unfamiliar Japan (1894), Kokoro (1896), and Kwaidan (1904). He succeeded in vividly recording and cataloging the "unfamiliar spiritual life of Japanese folk." Throughout these works he was always perceptive of the respect of nature and religious sentiments of the Japanese that are at the core of truths to be found in "Kwaidan."
Hearn's life itself was a long journey and though he was faced with numerous difficulties and discouragements, he never lost hope nor gave up on his dreams. His identity became a composite of the many countries and cultures of his travels. His extraordinary multicultural life experience of living in Greece, Ireland, America, Martinique, and finally, Japan, enabled him to detect the true essence of things while avoiding the prejudices of his day. This was the "Open Mind" of Lafcadio Hearn.
In his final years, Hearn would write renowned Irish poet W. B. Yeats (1865—1939), who would later attain worldwide literary fame after his passing. He confessed a strong affection for Ireland of which he had never even shared with his family,
"I had a Connaught nurse who told me fairy tales and ghost stories. So I ought to love Irish things, and do."
From a Letter to W. B. Yeats, 24th September, 1901
A miraculous imagination nurtured during his childhood in Ireland is definitely reflected in Hearn's unique interpretations of Japan. After a long and fantastic journey, the wandering soul of Patrick Lafcadio Hearn will be back to his home in Ireland this October.